> Salto d'Angiò Tower Aragona
---
Salto d'Angiò Tower
C.da Muxarello - 92021 Aragona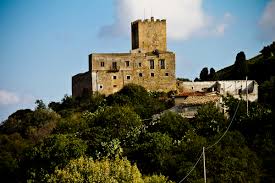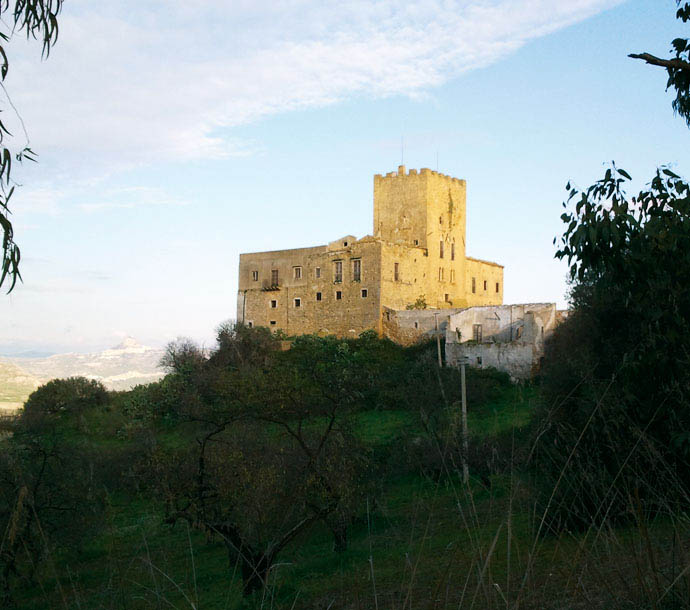 The mighty tower of "Salto d'Angiò", "a turri"- as it is called in the local language, is located 5 Km from Aragona. Built on a bank of sandstone, it is strategically situated on top of a hill overlooking the entire feudal valley of Muxaro, where the charming Platani river flows just below.

The structure is part of a country farmhouse complex built in the late eighteenth century and has a rectangular shape; It has three rows of windows: the first and third have double arched windows and the second has single arches.
Its impressive structure stands at the center of three courtyards, where the rooms of the farm once were.
Although the complex is in a state of serious neglect, and can only be visited on the outside, the "Salto d'Angiò" does not fail to be a structure of great charm, thanks to the austere and beautiful landscape.

In fact, the entire area, among the olive groves, vineyards and Mediterranean shrubs, is full of farms and cottages, where you can taste local products and
genuine gastronomic traditional dishes.
Name:
Salto d'Angiò Tower