> Festival of Almond Blossoms Agrigento
---
Festival of Almond Blossoms
92100 Agrigento
The Almond Blossom Festival is a popular festival of the city of Agrigento that, according to tradition, is repeated every year at the beginning of February and lasts for a week. The goal is to celebrate the advance of the spring with the blossoming of the almond trees and rejoice in the return of life. Numerous folk groups arrive in Agrigento from all over the world to participate. In fact, over the years, the festival has increased its cultural significance sending peace messages to all populations.

The event begins with a walk at sunset, in the Valley of the Temples and continues with the lighting of the torch of friendship in front of the Temple of Concord. The most important event of the festival occurs during the closing, when the folk groups parade with Sicilian carts and musical bands from the city to the Valley of the Temples. In addition, an art conclusive exhibit is always held at the foot of the Temple of Concord and you can see, in front of the Temple of Hercules, the award ceremony of the Golden Temple, a prize desired by everyone, depicting the temple of Castor and Pollux, which is delivered by an international jury to the selected groups based on dancing, singing and typical costumes.

Every year there are many other events, such as "Miss Spring" (rewarded to the most beautiful girl of the groups), and the most beautiful flowered balcony of Via Atenea (the main street of Agrigento). In addition, recently awarded were new prizes, such as "Gian Campione" and "Casesa" two icons of Agrigento folklore that died a few years ago. Another trophy, the "Criscenzo", is awarded during the children of the world festival.

In the festival season, there are also exhibitions and almond tastings in order to advertise the typically Sicilian product.
Event end date:
10/03/2019
Event start date:
01/03/2019
Name:
Festival of Almond Blossoms
---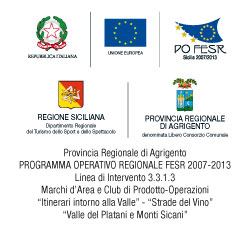 ---