> The discovery of the coast - 2 routes to the east between the sea and inland
---
The discovery of the coast - 2 routes to the east between the sea and inland
Vacations including archeology, history, tradition and nature. Routes to discover beaches, reserves, oasis, sun, sea, landscapes and lovely views.

The province of Agrigento is one of the most popular tourist destinations of Sicily, is often known only to the Valley of the Temples. Yet its coastline offers an incredible variety of attractions that offer visitors the unforgettable experience. 126 km of coastline, from Porto Palo in Licata, a natural terrace that spills over the Mediterranean Sea. And 'a' succession of beaches of fine sand, cliffs of white rock and nature reserves. From the sea to the beautiful interior, made of nature, historical towns, castles and archaeological sites. This natural, so pleasantly varied, enriched by an endless host made a good and varied accommodation, from the taste havens where products of a generous land exalt the local cuisine, accompanied by a festive atmosphere, including festivals and traditional events.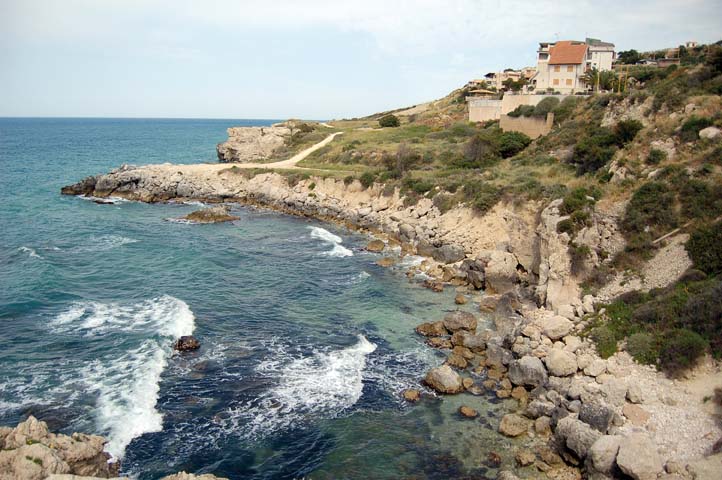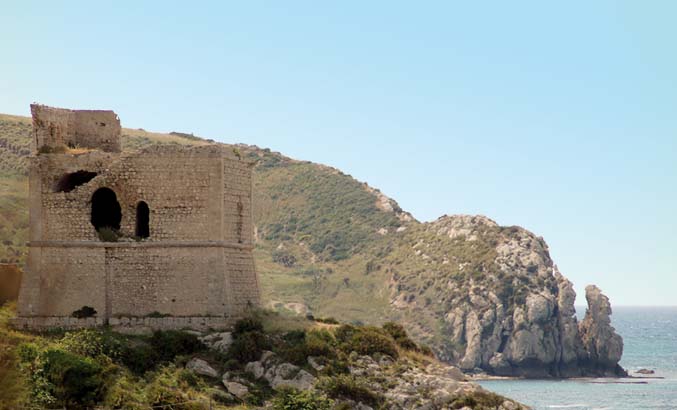 1 - From San Leone in Palma de Lichtenberg, through the nature reserve of Punta Bianca and Marina di Palma to climb up the land, to the city of Naro and Favara

This route should be savored slowly, step by step, country after country. It 'a trait that, both along the coast, which in its interior, invites relaxation. Palma de Lichtenberg, Naro, Favara. Here, are the masters beautiful beaches, cliffs, green fields and towns rich in history and art.

• Scenarios of sea, sun and nature - beaches of San Leone, Naro River, Lake St. John, Zingarello, Punta Bianca

• Scenarios of art and history - Palma de Lichtenberg, Naro, Favara

Distances from Agrigento: Palma Montechiaro 26 Km - 20 Km Naro - Favara 11 Km

Starting from Agrigento and the Valley of the Temples lapped, we start our itinerary from San Leone, an ancient fishing village, today the area has become very popular seaside resort and tourist destination. Moving westward encounter between the beaches more easily accessible to Naro River, which extends to the sides of the mouth of the river; continuing on the coast road to Palma de Lichtenberg, we meet the beach Zingarello, whose coastline stretches to Punta Bianca, charming area difficult to achieve "land", but you must not miss to enjoy the various beaches that come from rocky coves, exclusive destination for trekking lovers, unique experiences represented by the whiteness of the cliff that stands out against the background of a clear blue sea.

Moving on, we enter the coast of Palma de Lichtenberg. From this point forward, the natural scenery begins to change and so the sandy coast, gradually gives way, to the rock with a picturesque landscape of colorful cliffs that slope gently towards the sea is the area of ​​Marina di Palma, where it is There is a beach flanked by a pretty harbor from where you can see the Torre San Carlo.

Palesamente enchanting, this coastal area, alternately outlined by sandy beaches, cliffs and coves is a site that sometimes provides a fresco of primitive nature and unspoiled able to give unforgettable emotions. Recommended locations are those of Vincenzina, Ciotti, Facciomare, "A sicca", Roccatenna, that delight tourists with clear water clarity, the magic atmosphere of lonely places, smells and scents coming from behind involving senses and soul.

Leaving the coast and along the SS 115 / E931 at about 7 km, you get to Palma Montechiaro that, along with Naro and Favara, is an ideal route between culture, art and history. The beautiful city of the "Leopard", the undisputed jewel of Sicilian Baroque, with production designer staircase of the Cathedral Church and the imposing Castle of Lichtenberg, is a must for those in search of history and culture.

Leaving Palma de Lichtenberg, along the SS 410, after about 15 Km you will reach the Naro "brilliantly radiant" queen of the baroque. Town rich in history where the dominant stands the Castle, now used as an exhibition space for exhibitions.

Exiting Naro towards Favara, last stop on this route, where we arrive after covering the SS 576 for about 20 Km. Perched on a gentle slope close to a hilly three-pointed, as the name suggests the origins of country, namely Arabic. Of particular interest it is the Chiaramonte Castle, built on a rock around which the city development.

Palma de Lichtenberg, Naro and Favara deserve a thorough visit and are objects of itineraries dedicated to learn more just click on the appropriate links.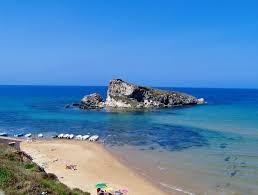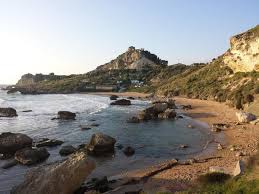 2 - From the coast of Licata crossing 20 kilometers up the coast to the territory, to the town of Campobello di Licata, and Ravanusa Canicattì.

This route, concentrated in a few tens of kilometers, guarantees unique emotions even in smaller places. And 'the case of Campobello Ravanusa and that, along with Canicattì are centers that fall into a fertile and productive; viticulture, are united by the cultivation of typical varieties for table grapes (Uva Italy) and for the production of wines, as well as almond and olive trees.

Between sea, sun, beaches and expanses of cultivated fields, it has a 'route for those who want to experience the "back to nature" and discover one of the top most attractive area: the food quality, entrusted to the authenticity and freshness the products of the earth and the sea of ​​Sicily.

• Scenarios of sea, sun and nature - The coast of Licata, the Port, the mouth of the River Salso, Lake St. John

• Scenarios of art and history - Licata, Ravanusa, Campobello, Canicattì

Distances from Agrigento: Licata 45 Km - 45 Km Ravanusa - Campobello 30 Km - 37 Km Canicattì

A 45 Km from Agrigento, following the road that runs along the east coast you get to Licata, sentinel prestigious and captivating extreme southern edge of the territory of Agrigento. Licata is a favorite destination for those in search of clean sea, beautiful scenery, art, history, fragrances and Mediterranean flavors.

Its territory is bordered by about 20 km of coastline where dominated the seventeenth-century castle Sant'Angelo. It 'a coast very heterogeneous and peculiar structure, characterized by the wide sandy beaches to the east of the city, high cliffs, coves, cliffs, pebble beaches and sandy stretches to the west.

Our itinerary starts from the coastal beach Torre di Gaffe. Gaffe Tower, by the tower control of the sixteenth century, is the beach of the border between Licata and Palma Montechiaro. A gem of golden sand and exposed to winds that attract surfers and kitesurfers from all parts of Sicily. Lapped by the turquoise waters of the clear sea is renowned and sought after for its spectacular scenic landscape.

Soon after we meet, behind a characteristic cliff of sand dug by water and wind, the wide golden beach Pisciotto. Another feature of this stretch, is the presence of reeds fed by a spring of fresh water which, oddly, is located near the sea.

Special attention to the beach of Torre San Nicola, named after the homonymous tower of the XVI century that stands in plain sight on the hill above. A sandy stretch dotted with rocks, wild and welcoming. In front it stands out, alone and proud, covered with Mediterranean vegetation and placed on the water crystal clear sea surrounding the island of St. Nicholas. Protected and inhabited by seagulls and pigeons, clear traces of a settlement dating greek-Roman. The evidence of history and the magic of today!

Soon after we meet the beaches Poliscia, Mollarella, crowded beaches and famous, naturally sandy and served by efficient beaches.

Of rugged charm and looks lonely beach Nicolizia, enhanced by the rear side with the typical Mediterranean vegetation. The typical local "Balatazze": flat-shaped rocks that emerge from the water clear and manifest the imaginative beauty of nature.

Of peculiar beauty, follows, Marianello, below a hill of clay marked by the erosive action of the weather that, over time, has given shape to the stepped degrading the so-called "timpe", a wonder of nature that presents itself in all its glory and that remains engraved in memory. Here is the Castle Sant'Angelo.

Among Nicolizia Marianello and overlooks a magnificent bay, the columns, covered with pebbles and the shallow water. A corner of paradise from spectacular scenery that takes you back in time, not only metaphorically, if the Copper Age attributed the finds in this place and the Archaeological Museum of Licata. Surprising and high value is in fact the archaeological itinerary that recalls the past of the city of Licata and satisfy the cultural curiosity of visitors in search of strong emotions.

Looking to the historic center of Licata, Giummarella, today tourist port "Marina di Cala del Sole", the new modern harbor of Licata. Located in the center of the Mediterranean, it is the ideal base for those who make the route to the islands of Malta, Gozo, Pantelleria, Lampedusa, Linosa, Egadi, or to Spain, Greece, Turkey and North Africa. With over 1,500 berths for boats up to 70 meters, in a basin with safe and excellent services, Marina di Cala del Sole is an integrated system between the sea, the water-front and surrounding area: The marina is full of green areas, pedestrian and cycling, with elegant shopping areas and entertainment, two residential villages where to buy or rent a home, all just a few meters from the historic baroque Licata. Real and ideal extension of the city, the evening becomes a place for socializing and for the presence of restaurants, bars, pizzerias. Continuing along the coast, we come to the mouth of the Salty river where begins the beautiful beach La Playa. Here there are beaches and equipment for summer fun, day and night. The area is well served by local buses. This area is awash hotel offer a good and diverse, wide availability of campsites, villas, B & B and a rich heritage receptive in villas and apartments. Particularly suitable for a family holiday.

Retracing the same short stretch of the coast, you will reach the historic center of Licata and, after the visit of the city, at this point you decide whether to go through the fast slide SS 626 to reach after just 24 Km Ravanusa. After visiting the old town of Ravanusa and visited the archaeological site of Monte Saraceno, then 5 km to reach Campobello. At this point, it takes a nature trail that follows the river Salso. The Salty river, (the ancient Himera) is the only river that crosses the island from south to north, once marked the boundary between the Sicani and Sicilians. The flora that you meet along the river is typical of wetlands south: marsh reeds and tamarisks; while aquatic fauna: moorhens, herons, coots. The surrounding landscape is a precious gift of nature made by man, especially the farmer who has molded and shaped these areas giving rise to farms, farm, vineyards, terraced olive groves and almond orchards cultivated expanses that dispense products quality.

After visiting these two towns, continue to the last leg of our journey. Leaving behind Campobello and crossing a charming bucolic landscape of 13 Km Canicattì here. After visiting the old town of Canicatti and visited the archaeological site Vito Soldano, at the end of this route, you should not lose another nature trail that leads to Lake St. John which falls within the territory of the nearby Naro, already half of the first itinerary. The reservoir is surrounded by a coastal strip where they insist, between existing and replanted, 130,000 various trees. In the last century it was built the dam that makes the lake there is an artificial reservoir that is used for irrigation purposes and fed to different territories. But the lake, as well for irrigation purposes has been used in the past for aquatic sports competitions of big prestige.

DOWNLOAD THE MAP OF THE COAST

Name:
The discovery of the coast - 2 routes to the east between the sea and inland