> Hermit Shrine Cave of Santa Rosalia - Quisquina Santo Stefano Quisquina
---
Hermit Shrine Cave of Santa Rosalia - Quisquina
Eremo Grotta di Santa Rosalia - 92020 Santo Stefano Quisquina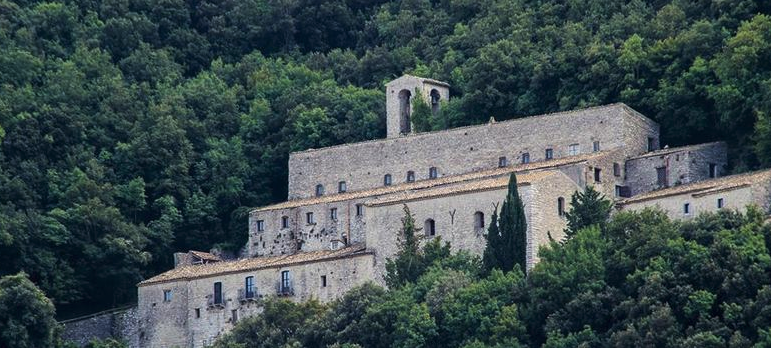 Not far from the town of Santo Stefano Quisquina, in a beautiful natural scenery at 1000 mt. above sea level is the Sanctuary of Santa Rosalia at Quisquina was constructed in 1690 in place of the hermit cave of Santa Rosalia. The hermit cave, inhabited until 1985 by a congregation of hermits, today is a museum as well as an exhibition site and a place of prayer. The wing of the woodshed also houses a permanent exhibition of the finds of the Ethno-Anthropological Municipal Museum. Particularly striking is the tour of the cave where, according to tradition, Santa Rosalia lived before moving to Mount Pellegrino in Palermo (the city in which she would then become patron) to escape marriage by her father. Narrow, lower casings dug into the rock make it possible to access the cave where a statue of the saint was placed inside, dating from the mid '700, perpetually illuminated by the candles lit by the faithful. From inside the sanctuary, through a trap door in the center of the church it is possible to access a crypt where the bodies of hermits were buried after being dried by a process used by the Capuchin monks in Palermo. Remains of some hermits that lived in the sanctuary within the last century are still visible in the niches of the crypt.

A cave visit is very impressive. The entrance into a crevice in the rock is difficult, you have to get in on all fours to go through two rooms and then get back on your feet to admire the place where the Saint lived a long time, in all its glory.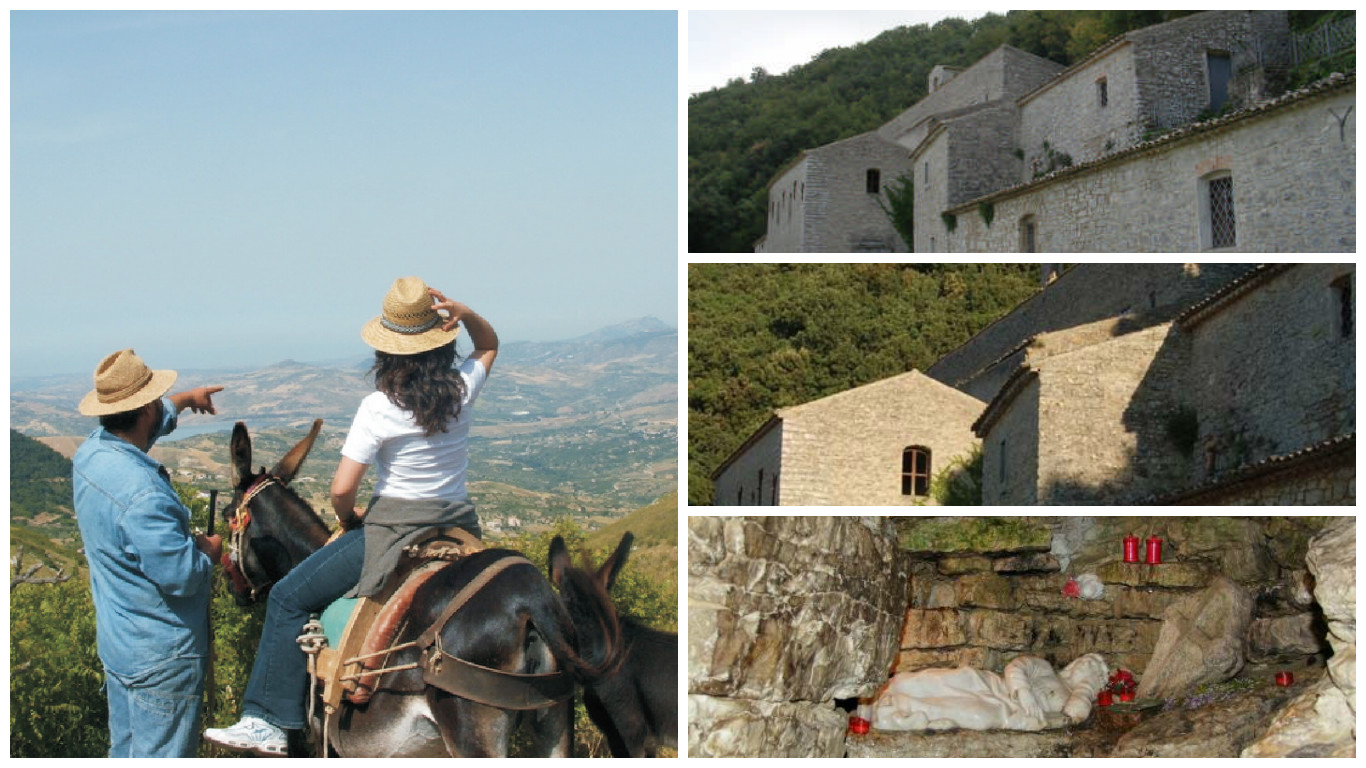 Opening time:
10:00-13:00 / 15:30-18:30
Special entrance conditions:
For information and visits other than opening hours: Coop. La Quercia Grande, Via L. Attardi, 54 - Santo Stefano Quisquina (AG) Tel/fax: 0922.989805 Cell. 347.5963469, 328.1006962 info@quisquina.com
Name:
Hermit Shrine Cave of Santa Rosalia - Quisquina
The village is 28 km from Lercara Friddi, 16 km from Cammarata and 39 km from Ribera. You can get there: From Palermo: from freeway PA-AG, exit and pass Lercara F.; at the junction of Filaga follow towards Agrigento. From Agrigento: from the fast PA-AG, exit and pass San Giovanni Gemini / Cammarata; You arrive at S. Stefano Quisquina after a 20 minute scenic drive. From Sciacca, exit and pass Ribera and follow towards Bivona; passing Bivono, you arrive, after 7 km, at Santo Stefano.